SHOP BY TREND
---
From crisp and classic to tailored and on-trend, we have dozens of Suit & Tux options to show you!
We exclusively work with Smart Formalwear, carrying lines such as Michael Kors and Allure, because they meet the same high standard for quality fabrics, variety in style, and price points that we prioritize in our bridal department.
All rental packages are completely customizable, and include a jacket, pants, a tie, a shirt, and a vest or cummerbund. Our expert stylists can't wait to help you create the look you're envisioning - whether you want exactly what you see in the catalog or to select each piece individually to make your own unique look.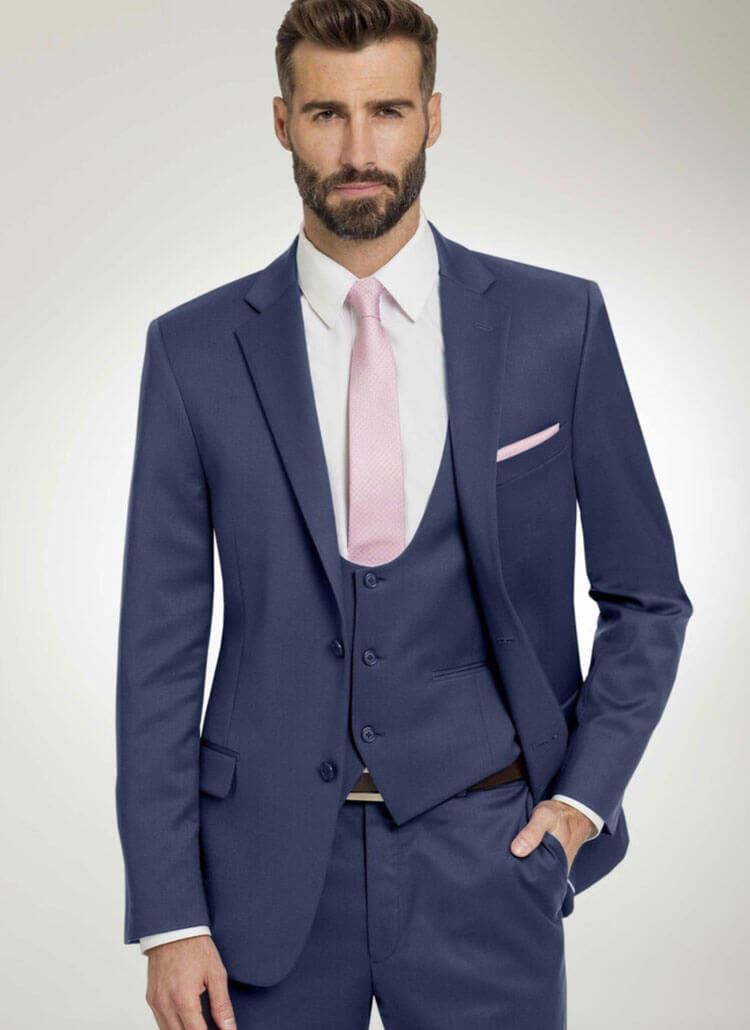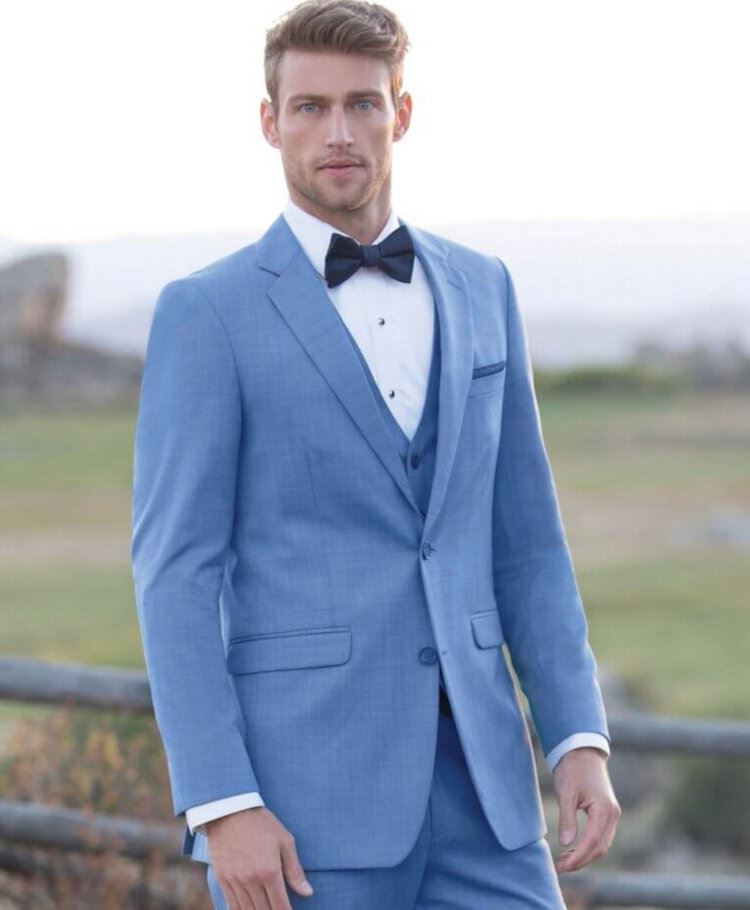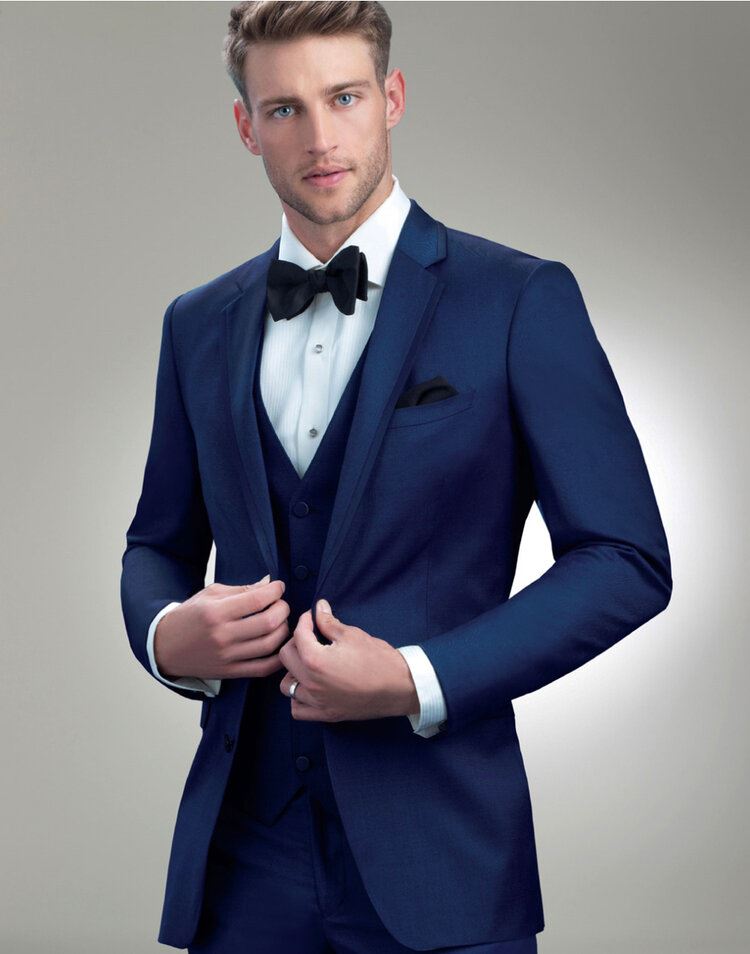 Trend #1 Fashion Blues
Fashion Blues (or "New Blue") styles have skyrocketed in popularity over the last year. Our grooms love them because they are offered in a variety of trim-fit styles, and allows for a moderate fashion moment while maintaining timeless photos for years to come.
Adding a plaid or paisley tie for the groom can lend a touch of personality to his look, but our couples have loved selecting a complementary solid as well.
Shown in photos: Yale Blue, Cornflower Blue, Cobalt Blue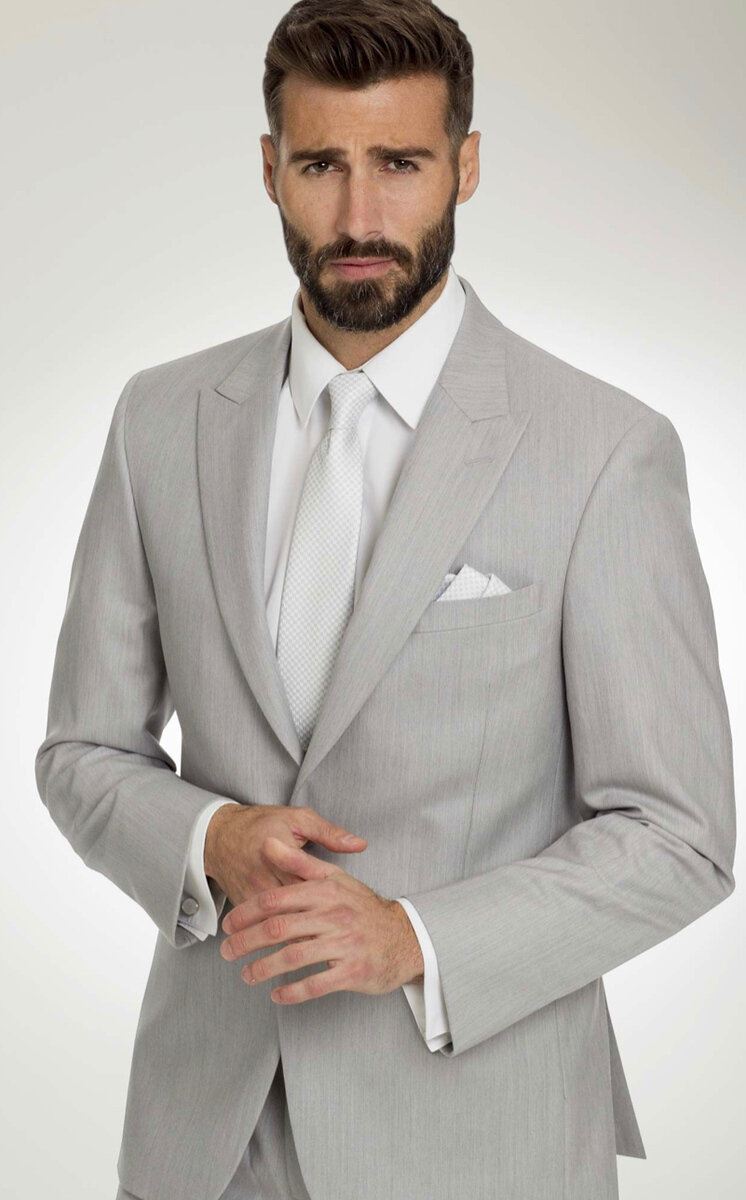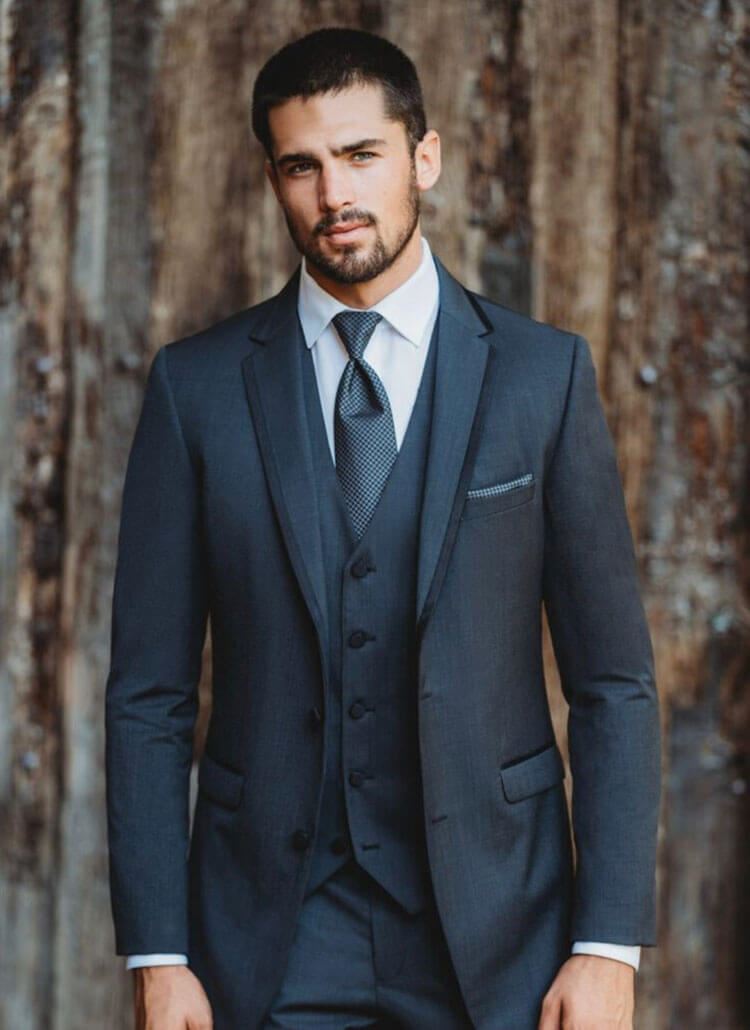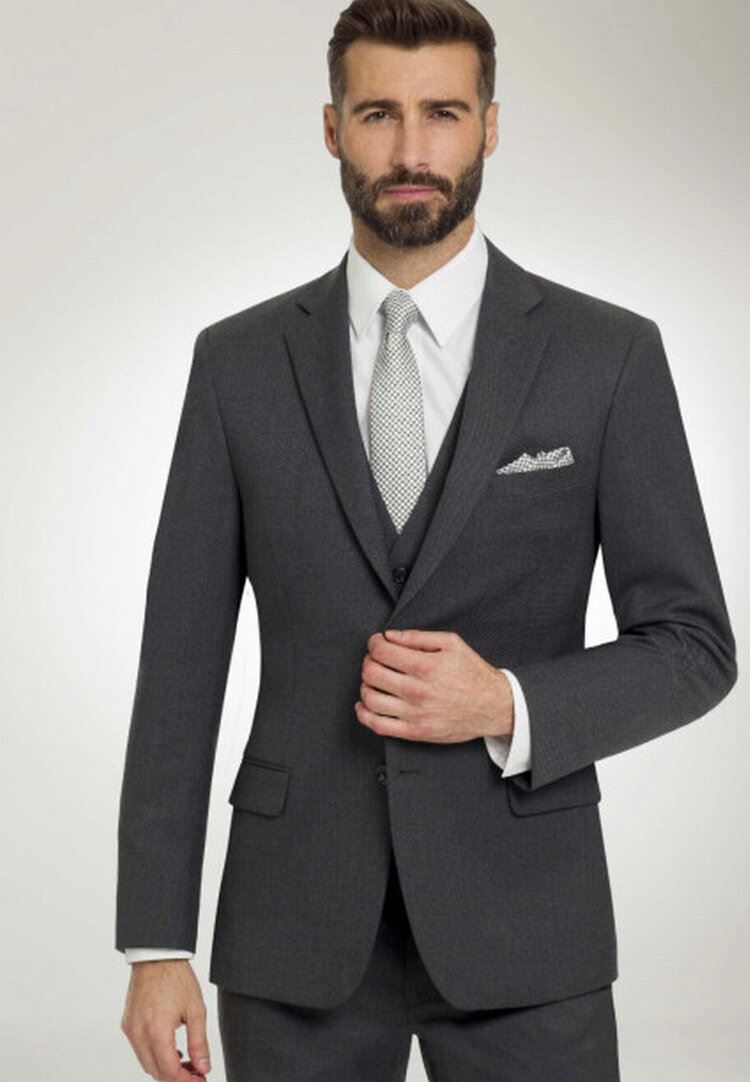 Trend #2 Stone & Steel Hues
Stone & Steel Hues have proven to be some of our most versatile Suit/Tux offerings, appropriate for both large, formal events as well as summer backyard nuptials. This color palette is very complimentary to a range of bridesmaid colors, but we especially like it with burgundy and sage green 'maids.
Don't forget: when you join us for your suit/tux styling appointment your stylist can pull the exact color of your bridesmaid dresses to ensure the entire party will look seamless.
Shown in photos: Granite Grey w/ Satin Trim, Light Grey Single-Button, Steel Grey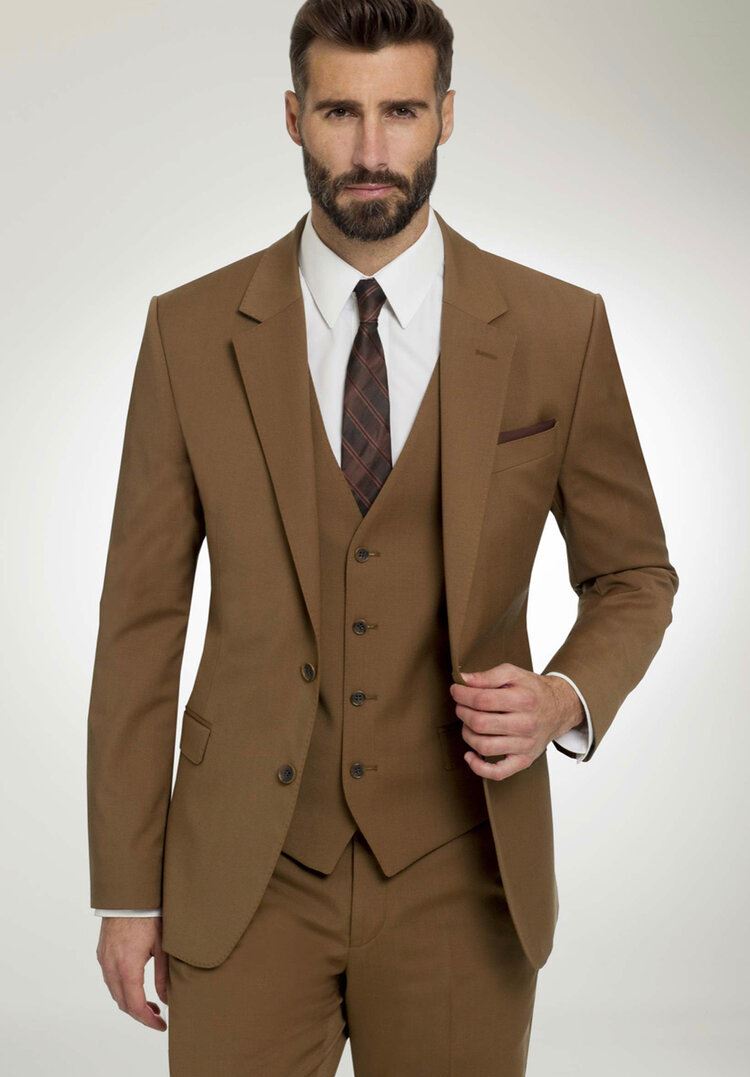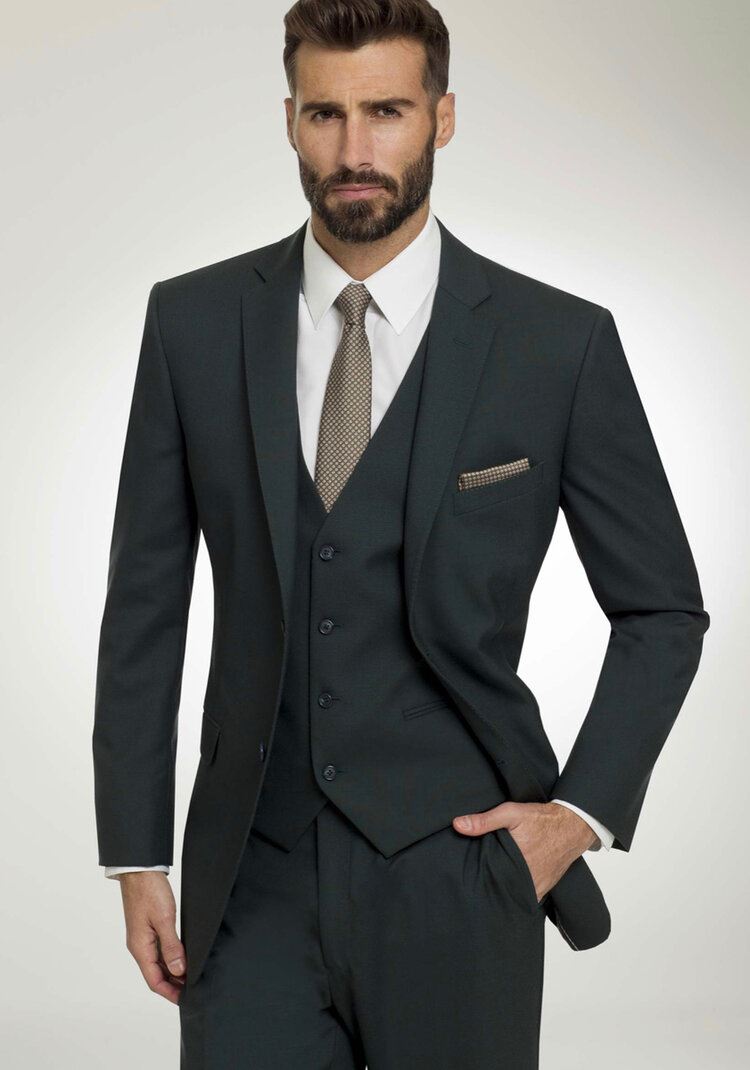 TREND #3 Stand Out Solids
Our Stand Out Solids tastefully set your partner apart from the rest. Whether they're opting for a stand out color for the whole party, or just themselves, these tailored options allow your partner to have a fashion moment all their own.
Our grooms love to rent these colorations because it allows them to be creative with their look for the event, without investing too much in purchasing a suit/tux they may not wear often.
Shown in photos: Mulberry, Camel, Forest Green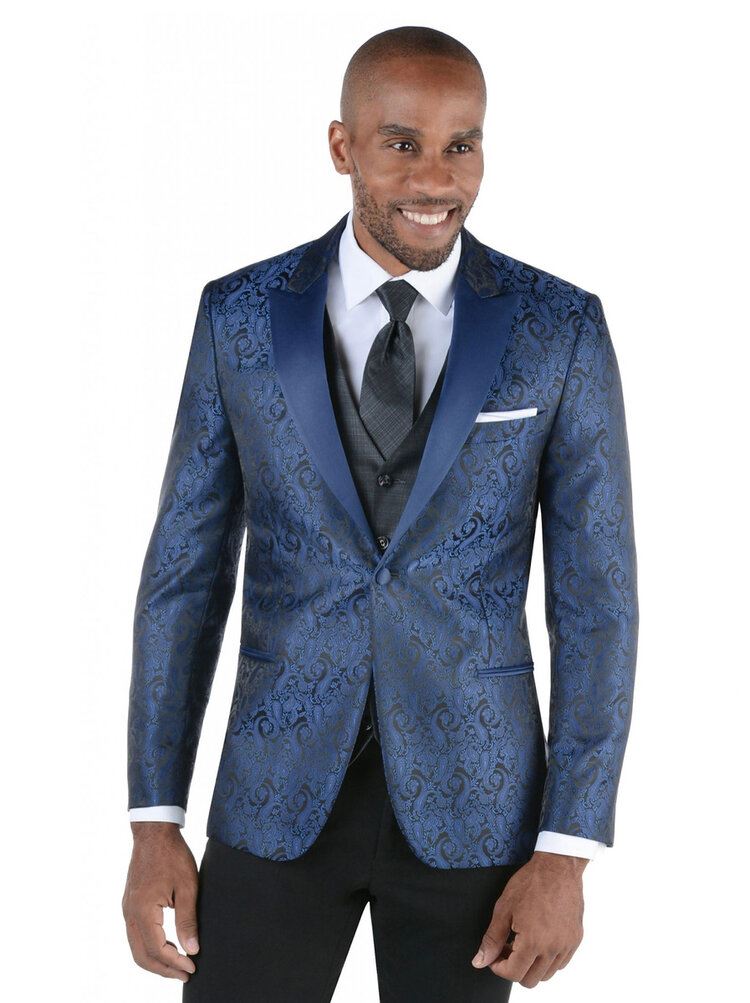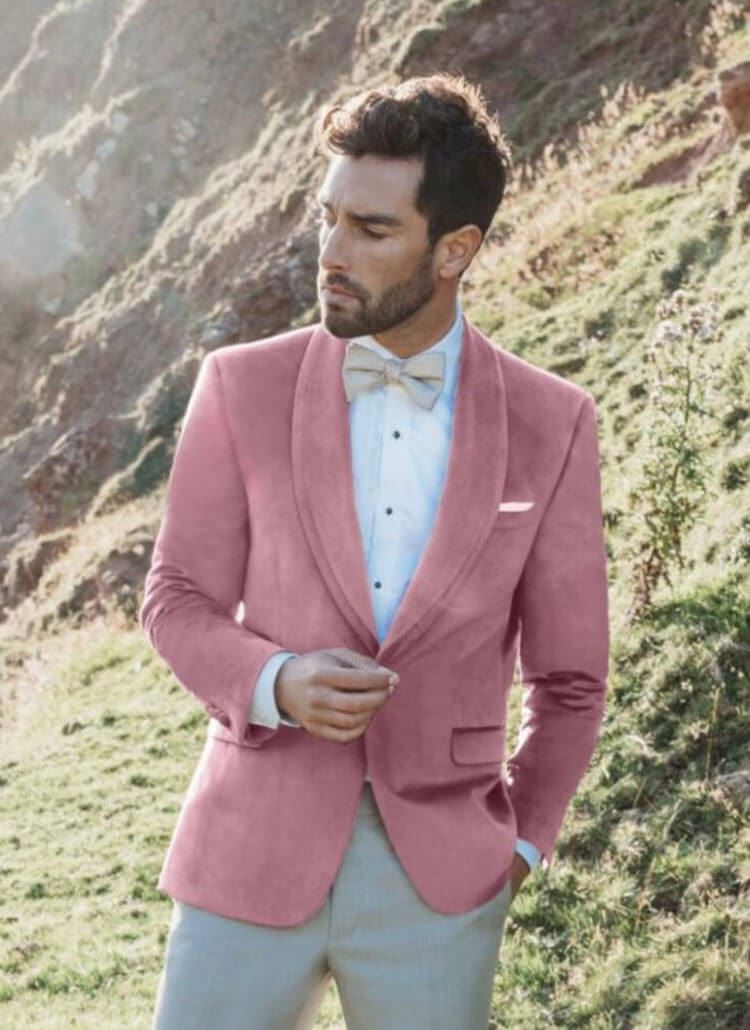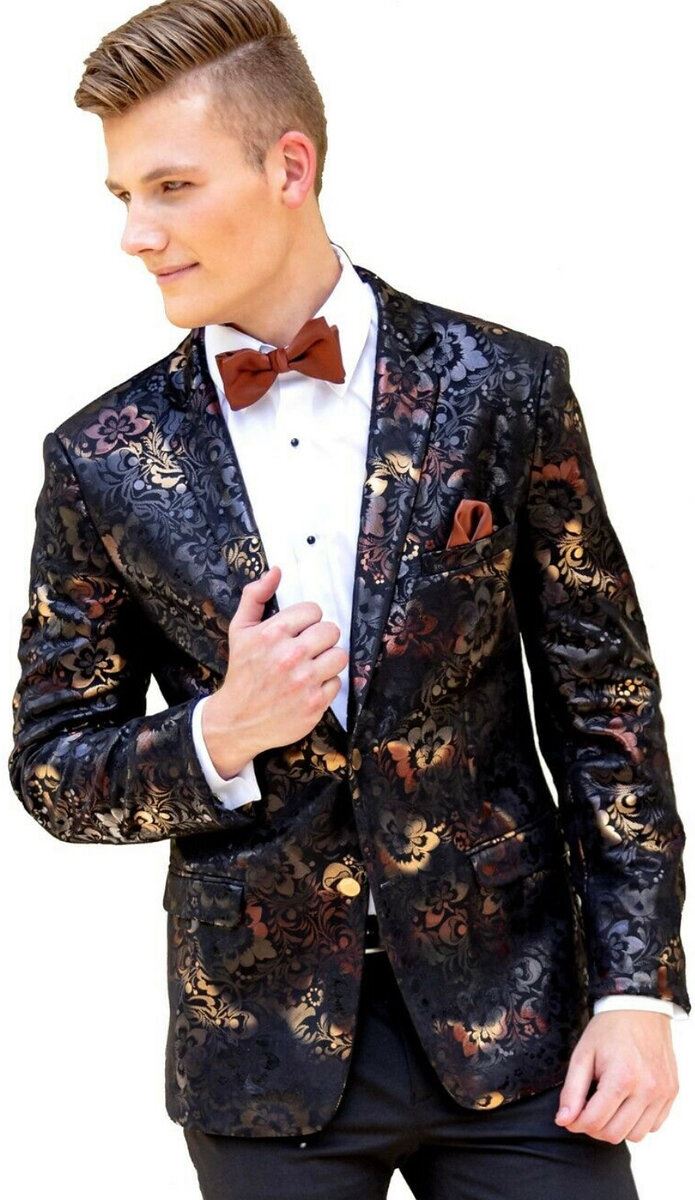 Trend #4 Noteworthy Novelties
Noteworthy Novelties have been trending recently, with couples planning multiple celebrations with their loved ones, and using their more intimate ceremony as a reason to have a little fun!
Embossed fabrics, velvet jewel tones, and multi-colored moments all fit into this category of truly fun and eye-catching menswear.
PS: These are also great for prom and other special occasions we rent for!
Shown in photos: Paisley, Velvet, Ombre Floral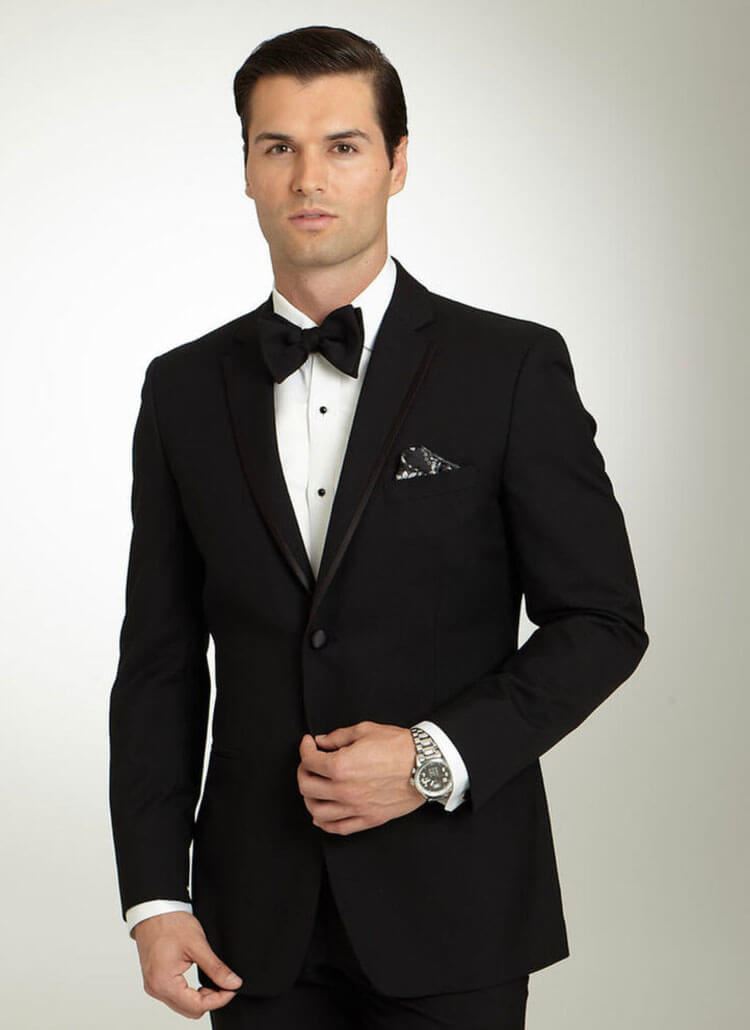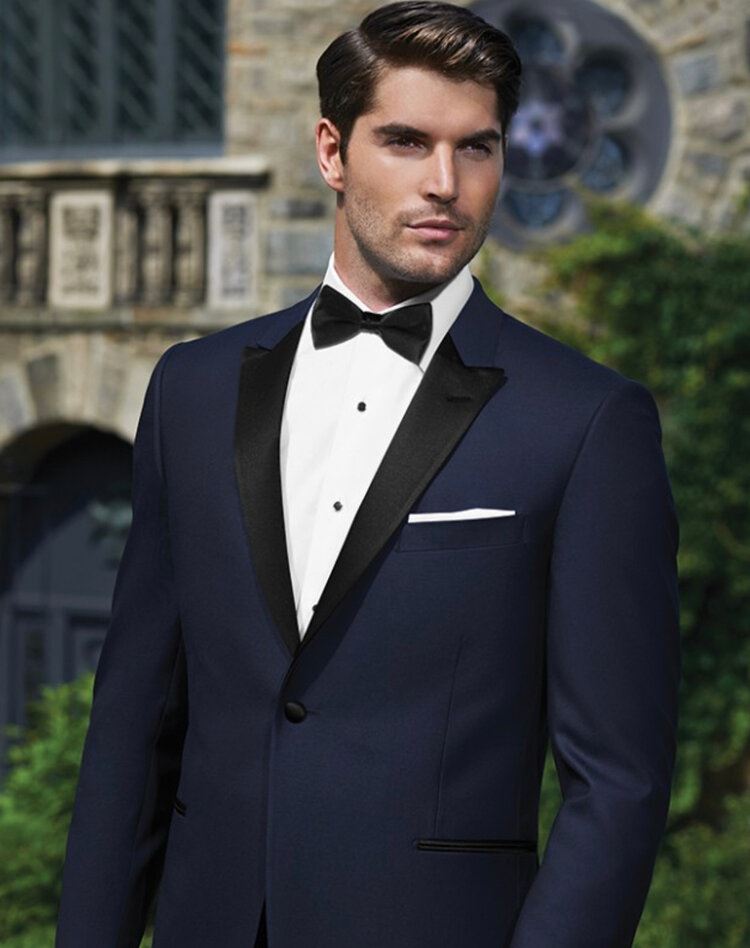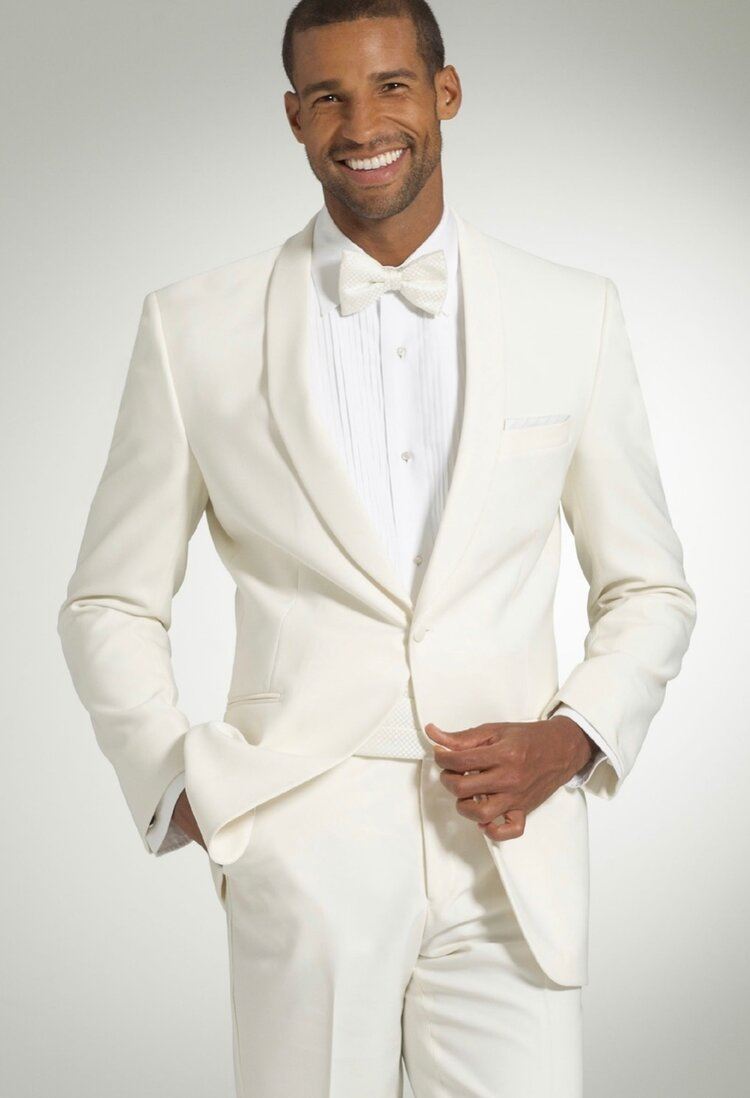 Trend #5 Classics
Looking for a Classic suit/tux? We don't blame you. There is something so romantic about a classic menswear look next to a wedding dress, so this is a look we are always in favor of!
Our grooms love renting this look because it gives them the chance to look fresh and fashionable, without experimenting with colors & patterns that may be out of their comfort zone. It's classic for a reason: you're never going out of style in one of these looks!
Shown in photos: Classic Black, Navy, Ivory
Want to see more Tuxedos & Suits?