salon is yours appointment
The Bride, Bubbly, Besties and the Salon to Yourself?
The luxurious shopping experience every bride deserves.
While every bride who shops here is pampered, there is something magical about a private shopping experience, and honoring the experience that is finding your dream dress with even more of
your loved ones around you.
Our available Salon is Yours Appointments have been reserved for the 2023 season.
We look forward to hosting you for your Private Appointment Spring/Summer 2024!
Our Designers
Skip to end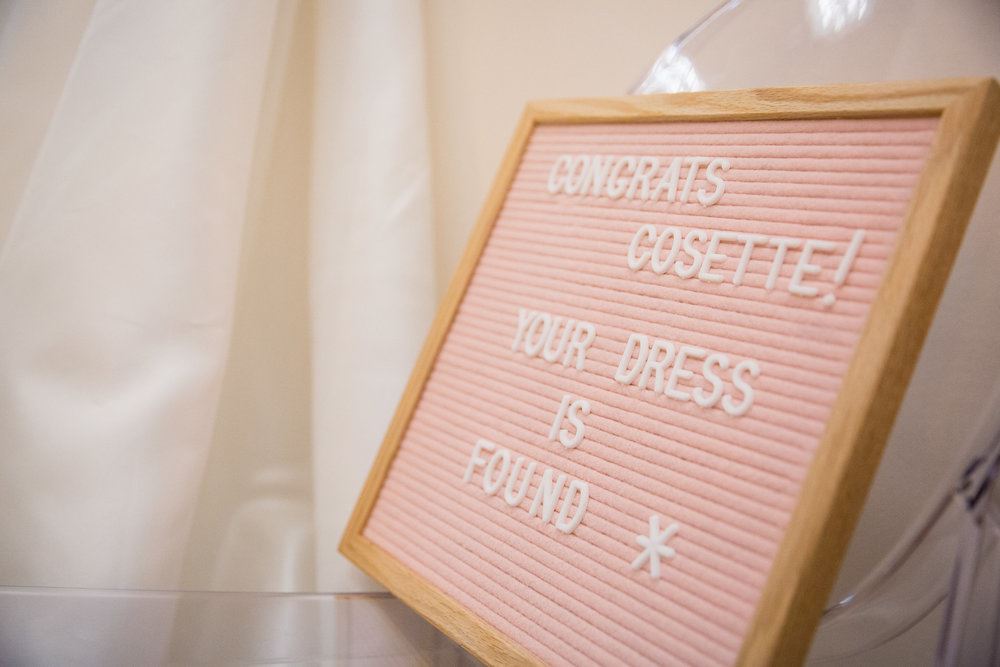 Signature Salon Is Yours Includes:
---
Price: $$, call to inquire
A private 2-hour consultation for the bride and up to 8 guests. The store will be opened exclusively for you while you shop for your wedding gown!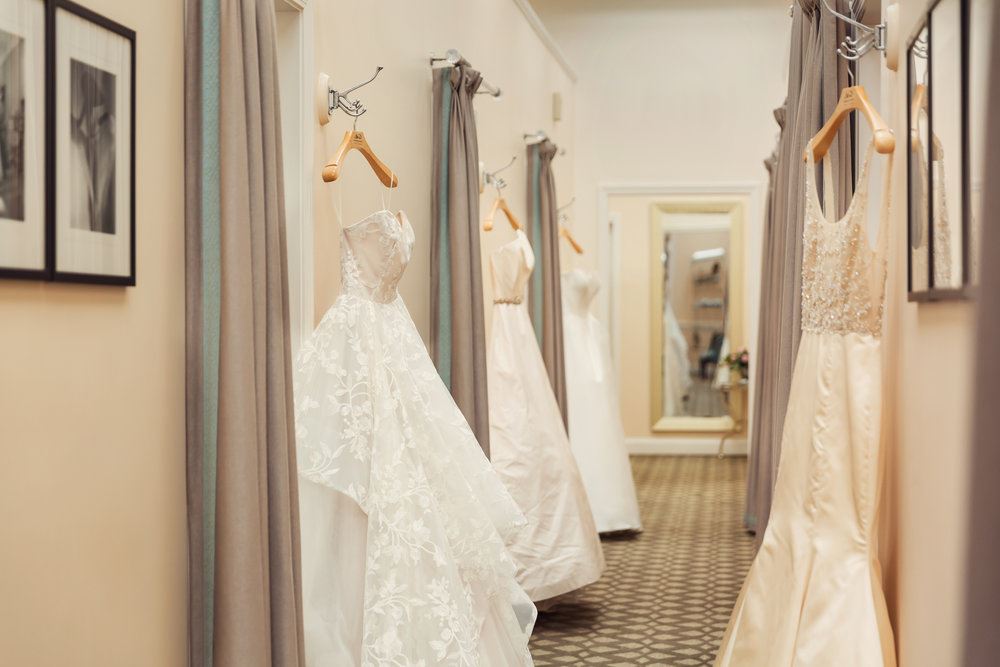 Two bottles of champagne & bites to enjoy throughout your appointment.
$100 towards the purchase of your bridal gown and a discount on veils, headpieces, and jewelry purchased at this appointment.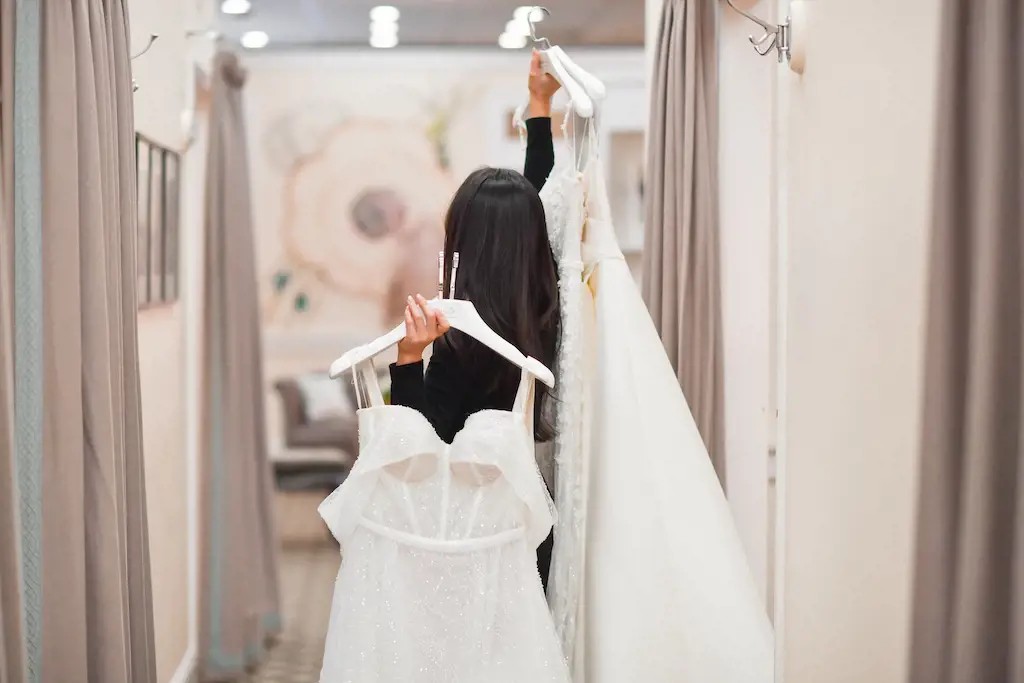 A personal stylist to help you find your dream dress and a personal hostess to cater to the needs of your guests, allowing you to truly enjoy the process of trying on wedding dresses and accessories.
This appointment takes place in our main salon with standard seating.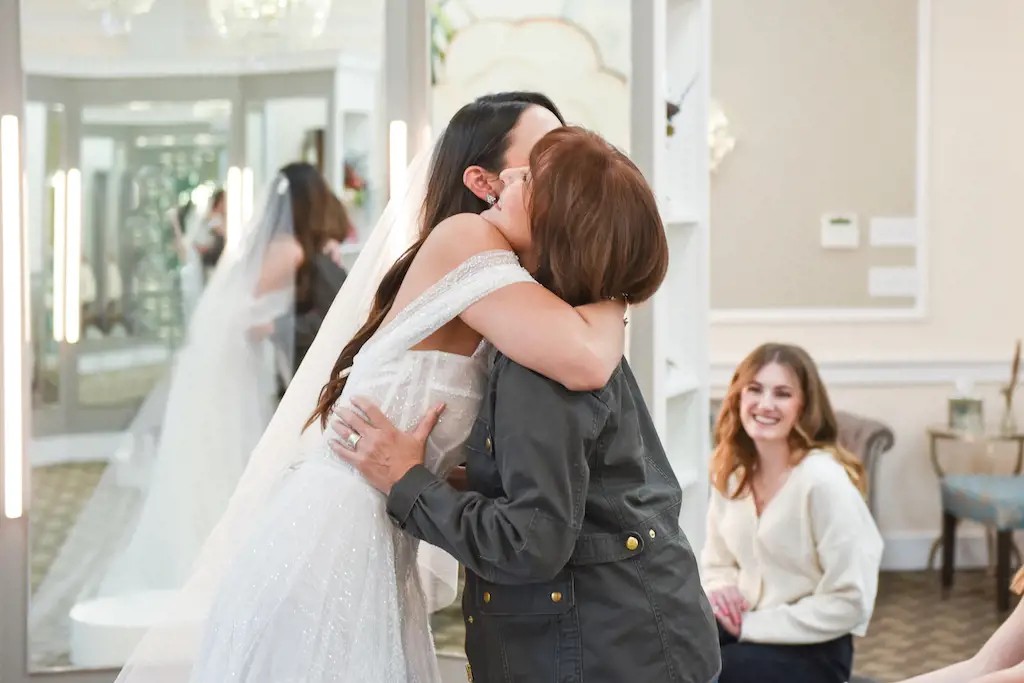 We will donate a portion of your dress purchase to My Breast Cancer Support or a charity of your choice.
For ideas on more charities to support, click here.
Our Designers End
Should You Opt For A Private Appointment?
---
We created this Private Appointment option to cater to a variety of brides seeking one thing in common: An incredible memory.
This extended, luxe appointment offers brides a once-in-a-lifetime environment for their once-in-a-lifetime shopping experience. As a guest, it's equally as exciting to support the bride in your life in style, with room to move about and get comfortable, bubbly, bites, and a concierge on staff to ensure everyones needs are met (and the playlist is on point!).
We find that our introverted brides benefit from this appointment type just as much as our extroverted brides, as the salon is truly yours to curate the right energy, volume, and vibe. If this appointment option isn't available during the time of year you're shopping, give us a call to see how we can make your experience a little bit more pampered or personalized for you!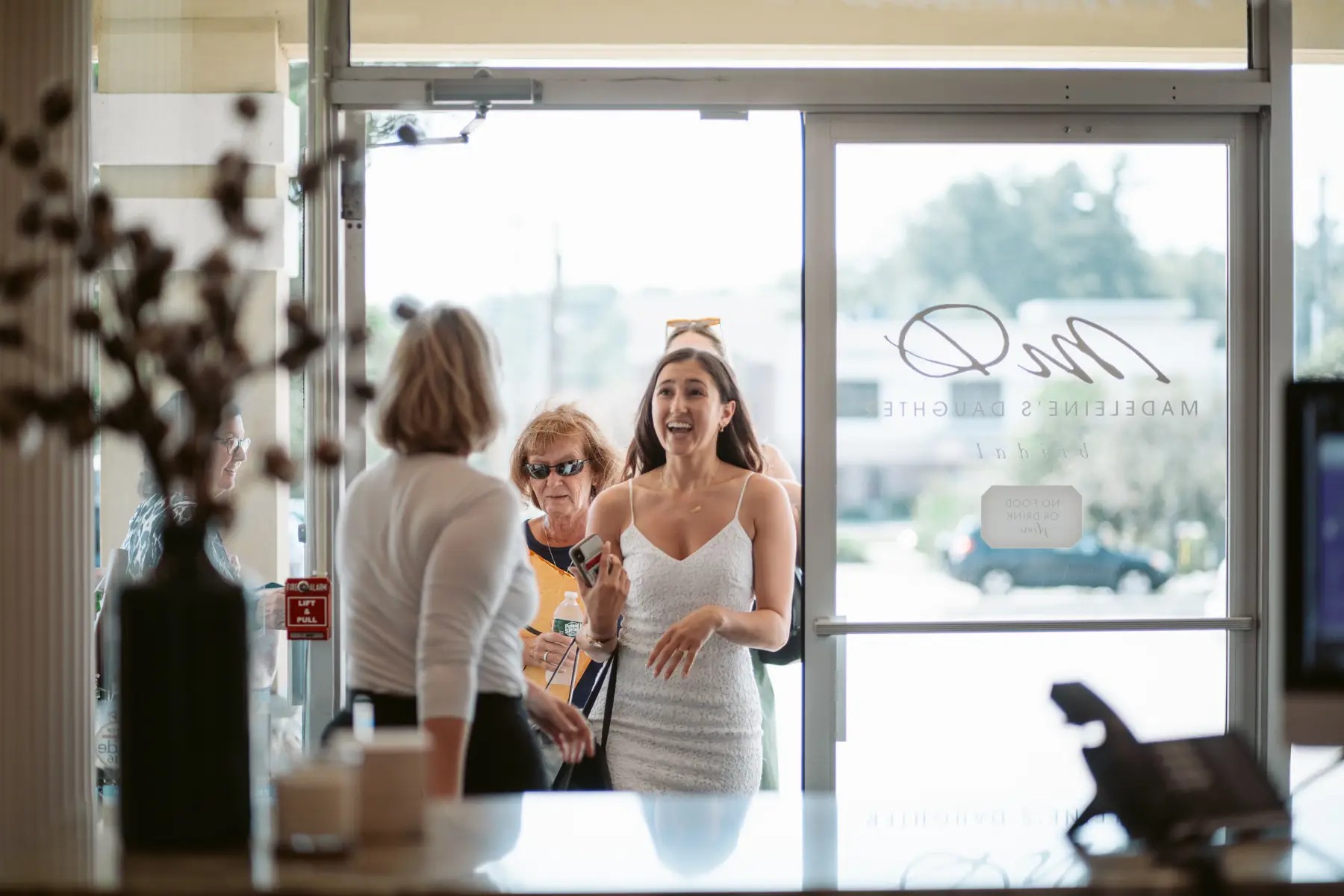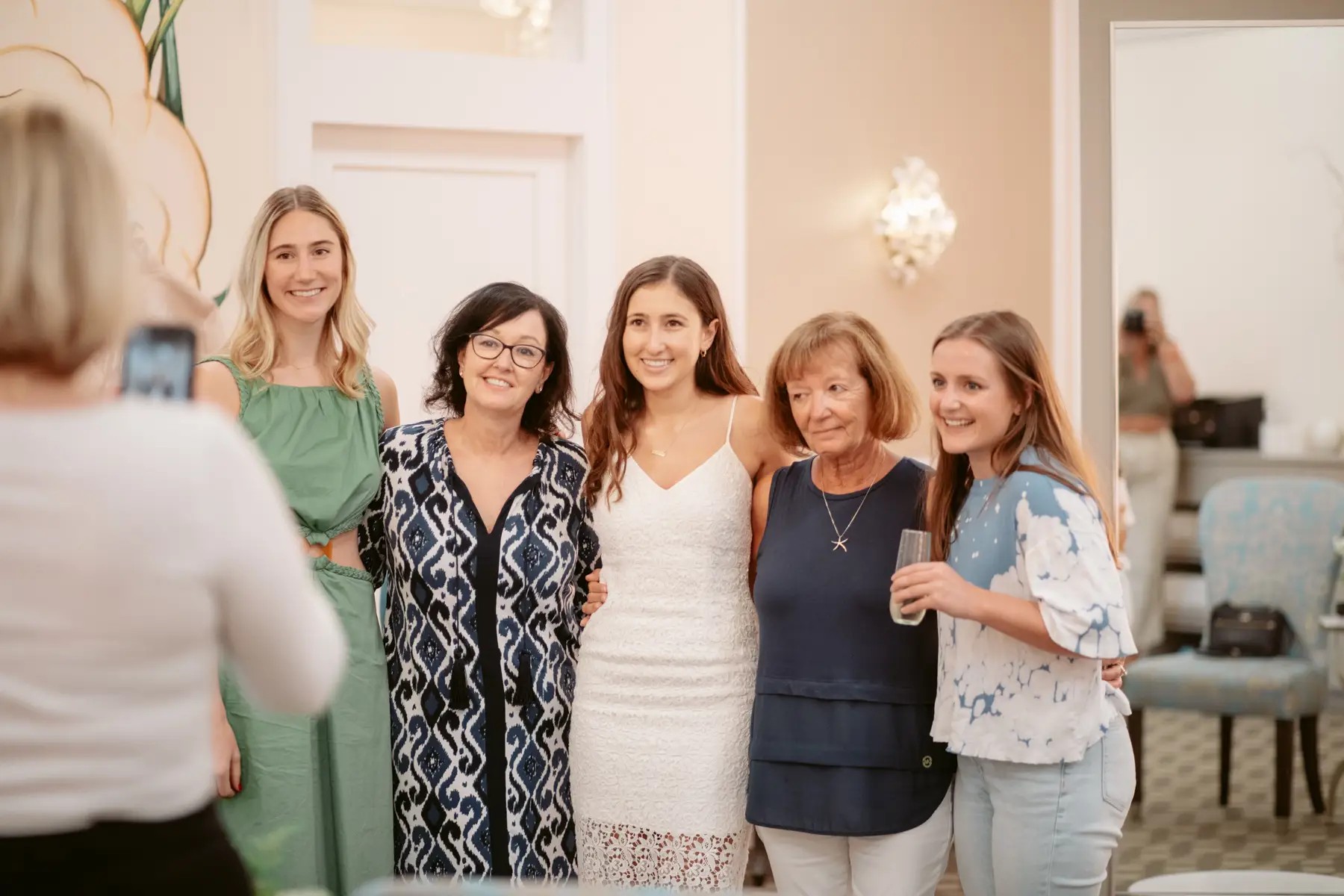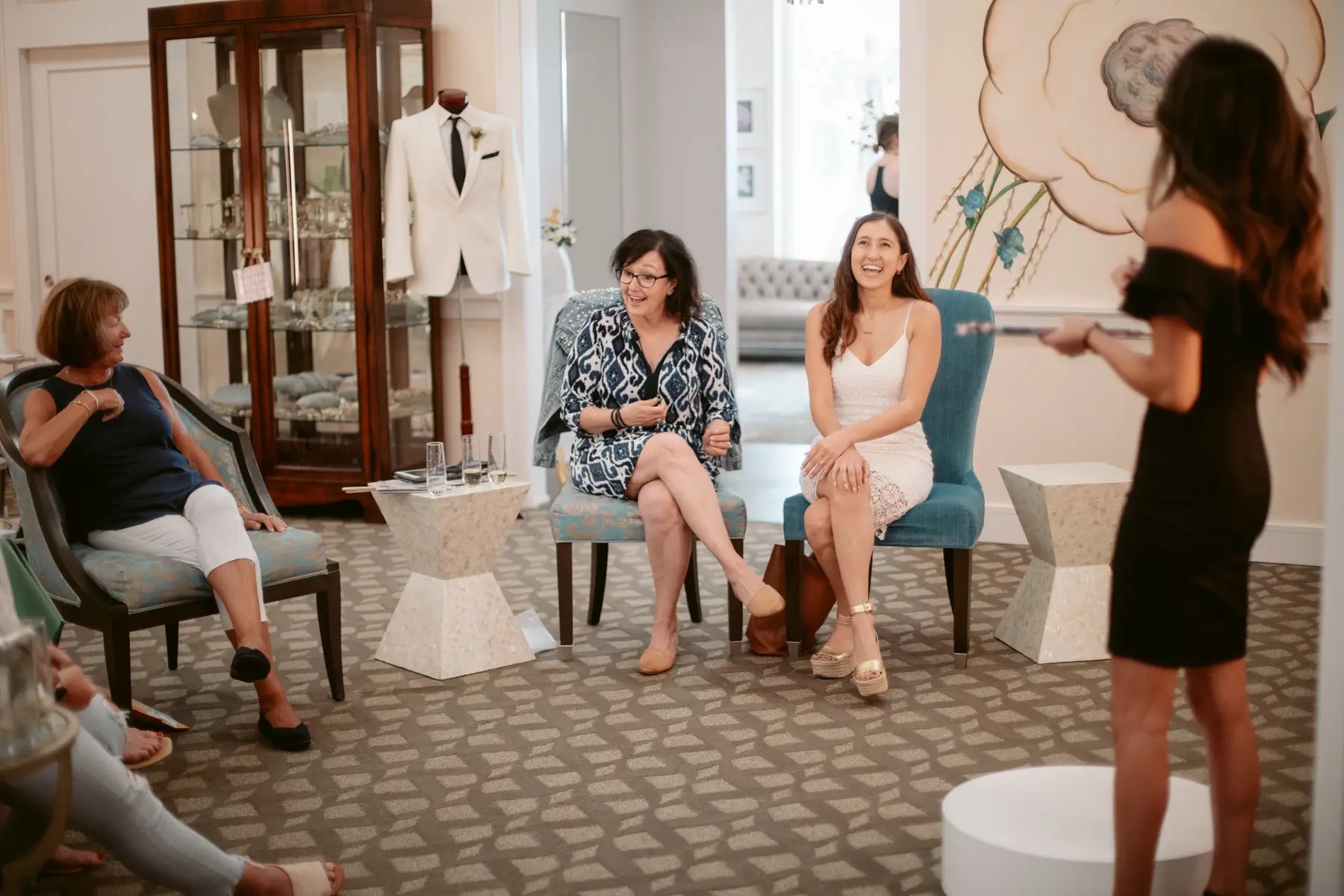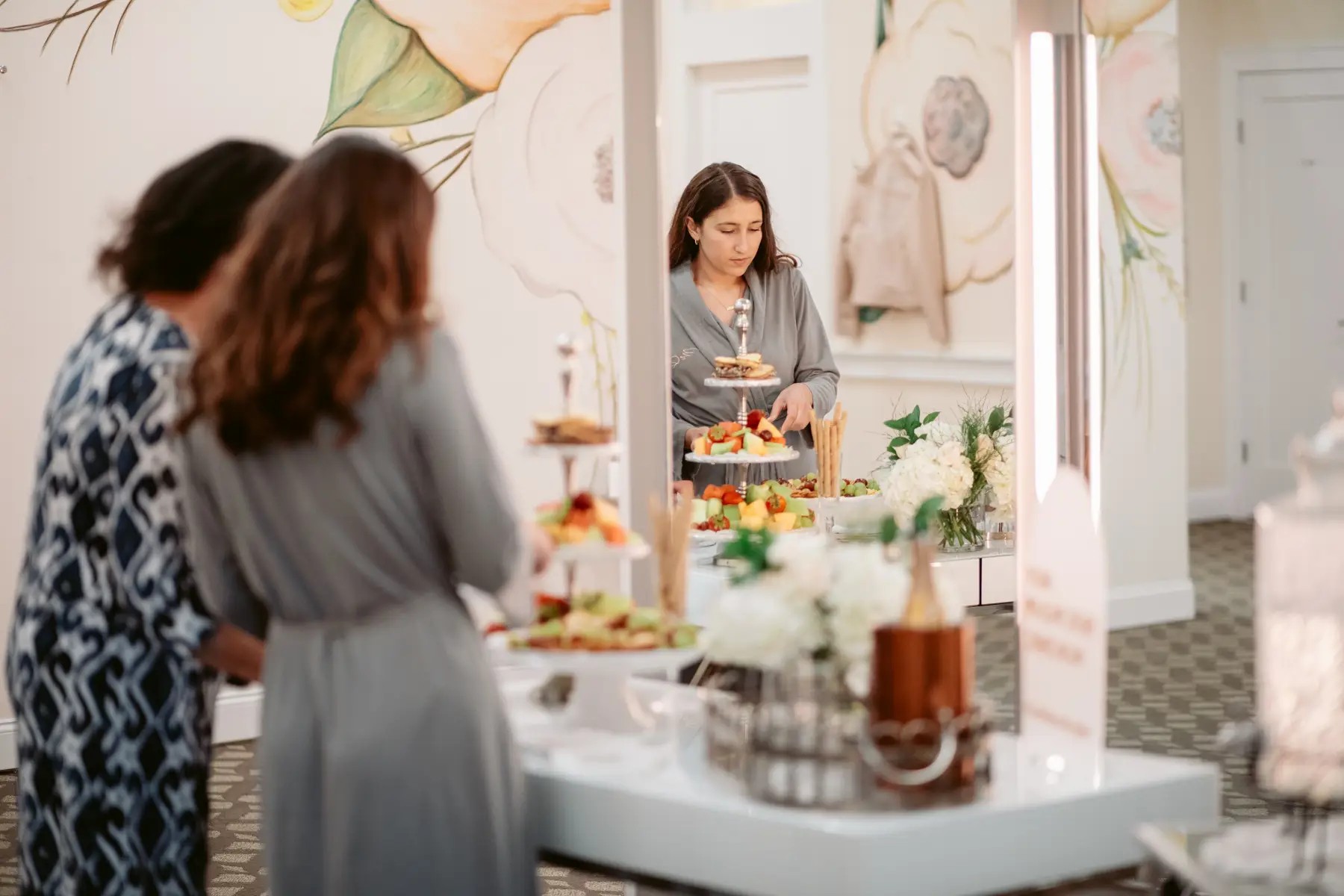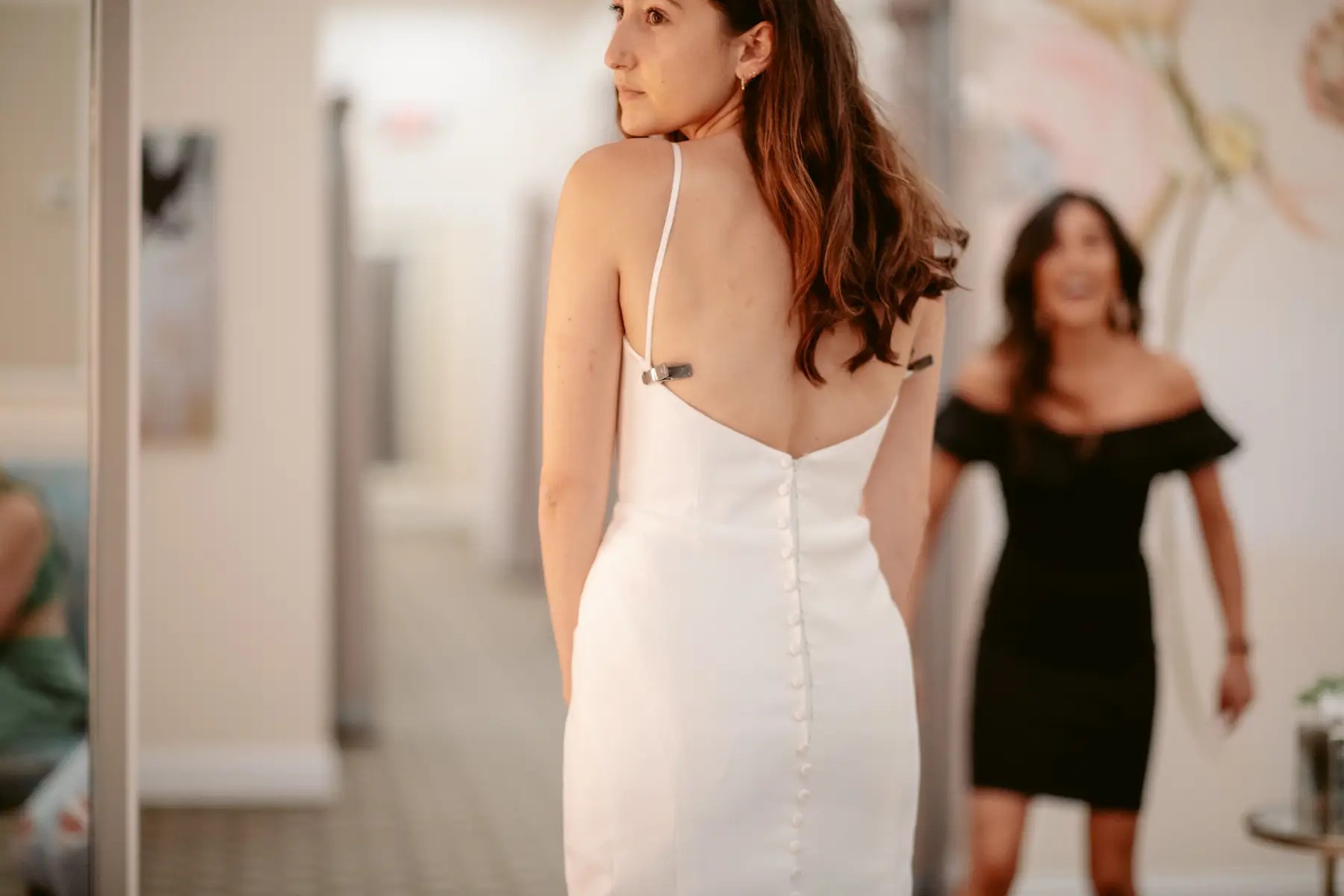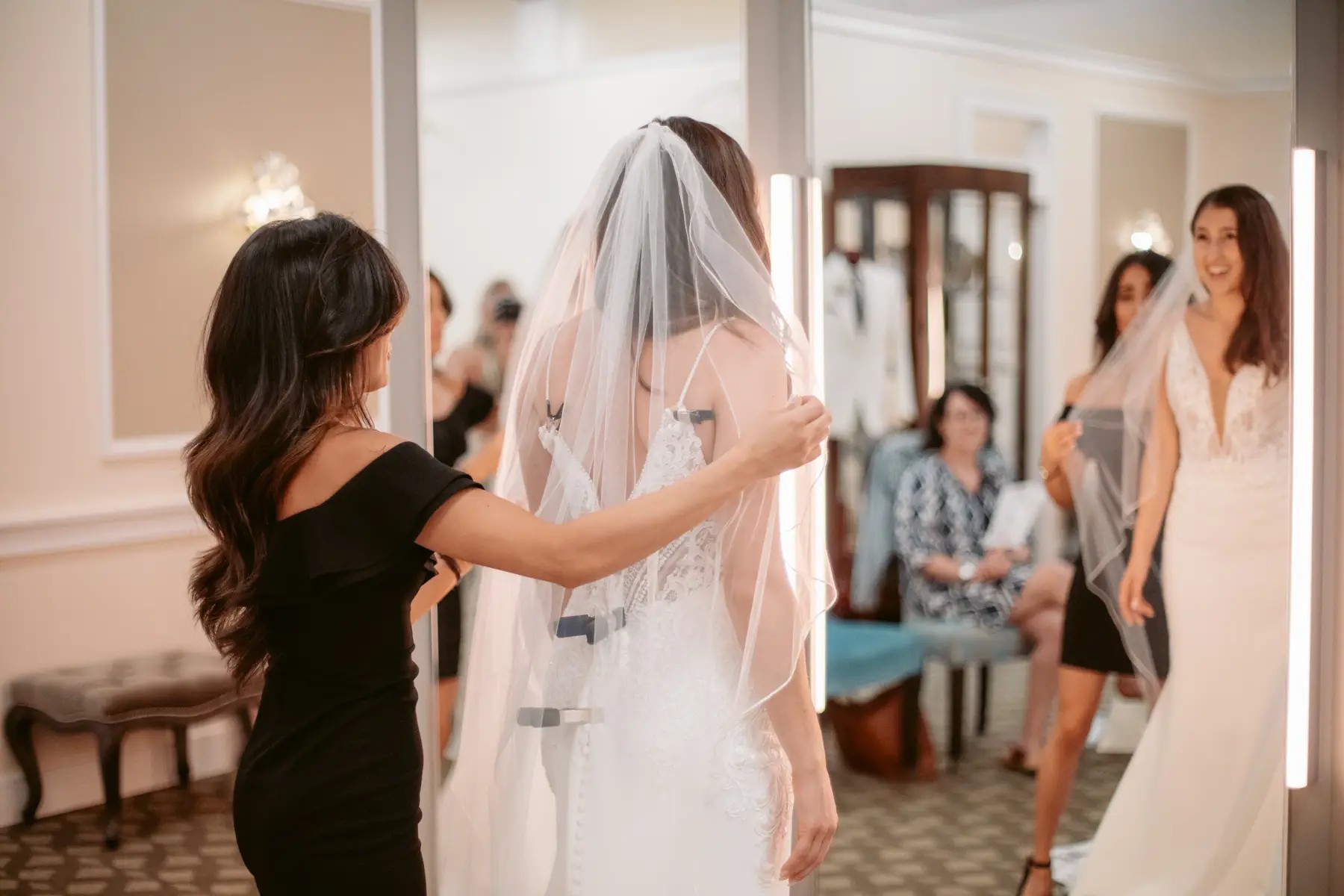 Our most pampered appointment option
---
This incredible, exclusive appointment option is only available seasonally. Whether you are a bride looking to create a magical experience for yourself and your guests, or if you want to give the bride in your life a day to remember, we are here to make sure this is an experience everyone will cherish.
---
"Thank you to the whole staff at Madeleine's Daughter for helping me find my dress!! The Salon is Yours appointment is amazing and my whole group had a great experience. Champagne, treats, and top notch customer service made this such a memorable day and really allowed me to have my Madeleine's Moment."
~Kristin Diamond