FIND THE APPOINTMENT FOR YOU
---
Though we always promise a pampered and personalized experience at Madeleine's Daughter, the following appointment upgrades take your shopping experience to the next level! Treat not only yourself, but your 'maids and 'gents to the ultimate shopping experience so that these wedding planning milestones are incredible memories for years to come. More time, more attention, and more bubbly never hurt!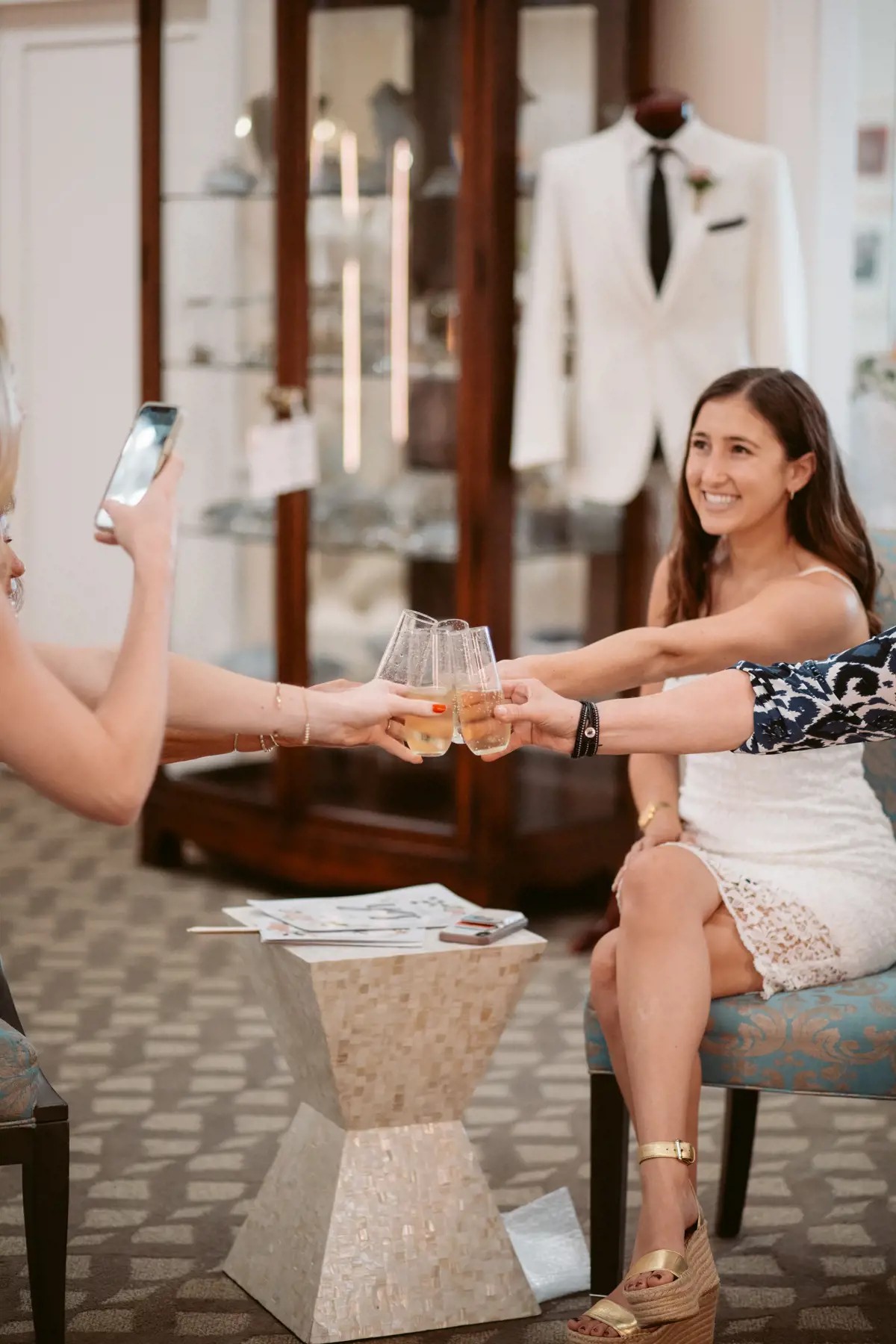 Cheers, Babe! Bridal Appointment
Shopping for your wedding dress is one of the most memorable shopping experiences a person can have. We are so happy to make this occasion even sweeter for the bride and their guests with our "Cheers, Babe!" Bridal Appointment Upgrade option! Whether upgrading for yourself or the bride in your life as a surprise, please note that this upgrade must be applied to the appointment prior to the day your party is scheduled to join us. This appointment upgrade is offered during our regular store hours*.
Price: $150
*some limitations may apply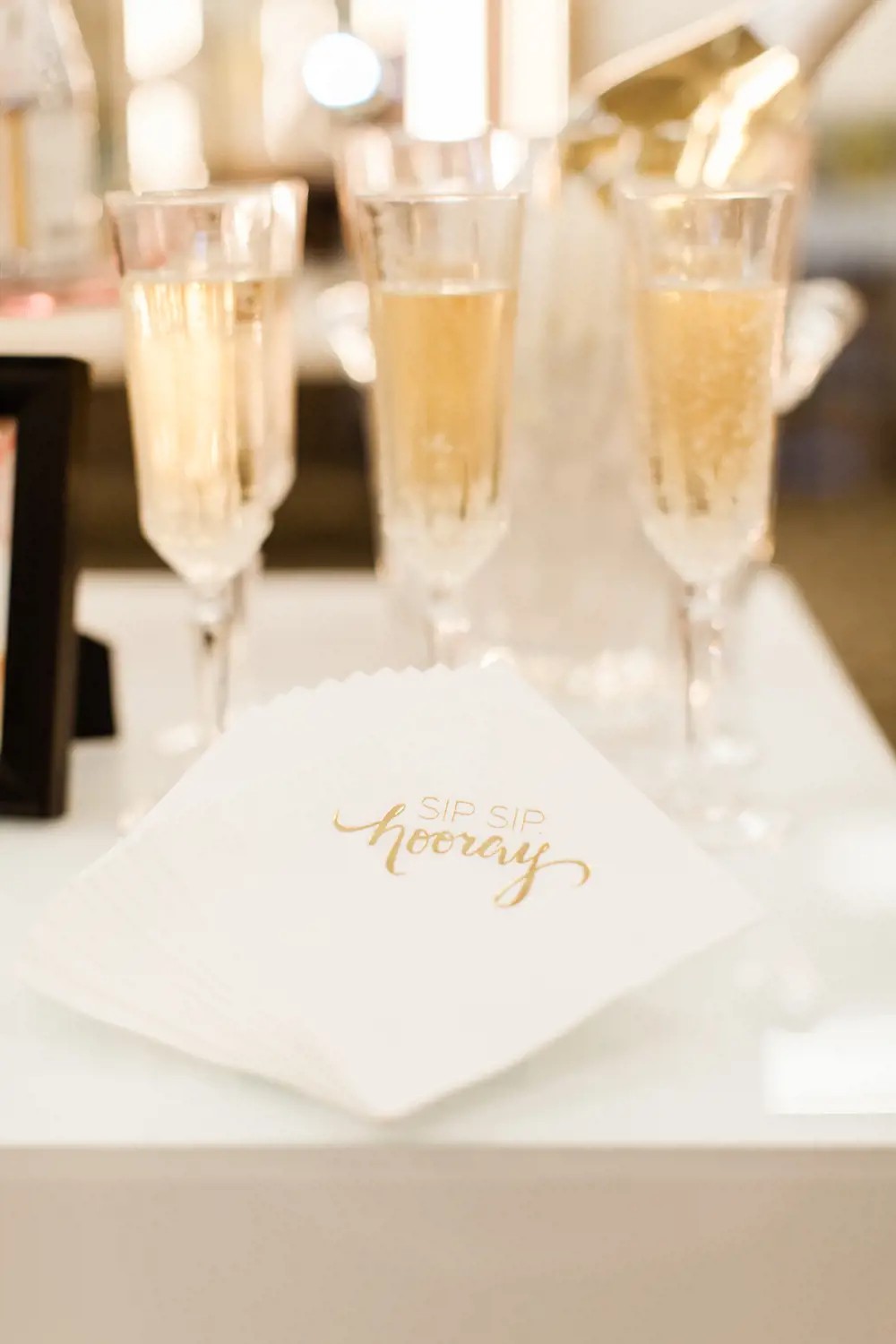 The Salon Is Yours Bridal Appointment
Looking for our most pampered and personalized shopping experience on your search for you dream dress? The Salon Is Yours appointment is the perfect option! Including an increased guest limit, champagne, light snacks, and the entire salon to yourself and your guests during an extended appointment. Availability for this seasonal appointment is limited, so please reach out to us at your earliest convenience to schedule yours!
Please Note: We have opened up scheduling for the 2022 season, April-August 2022!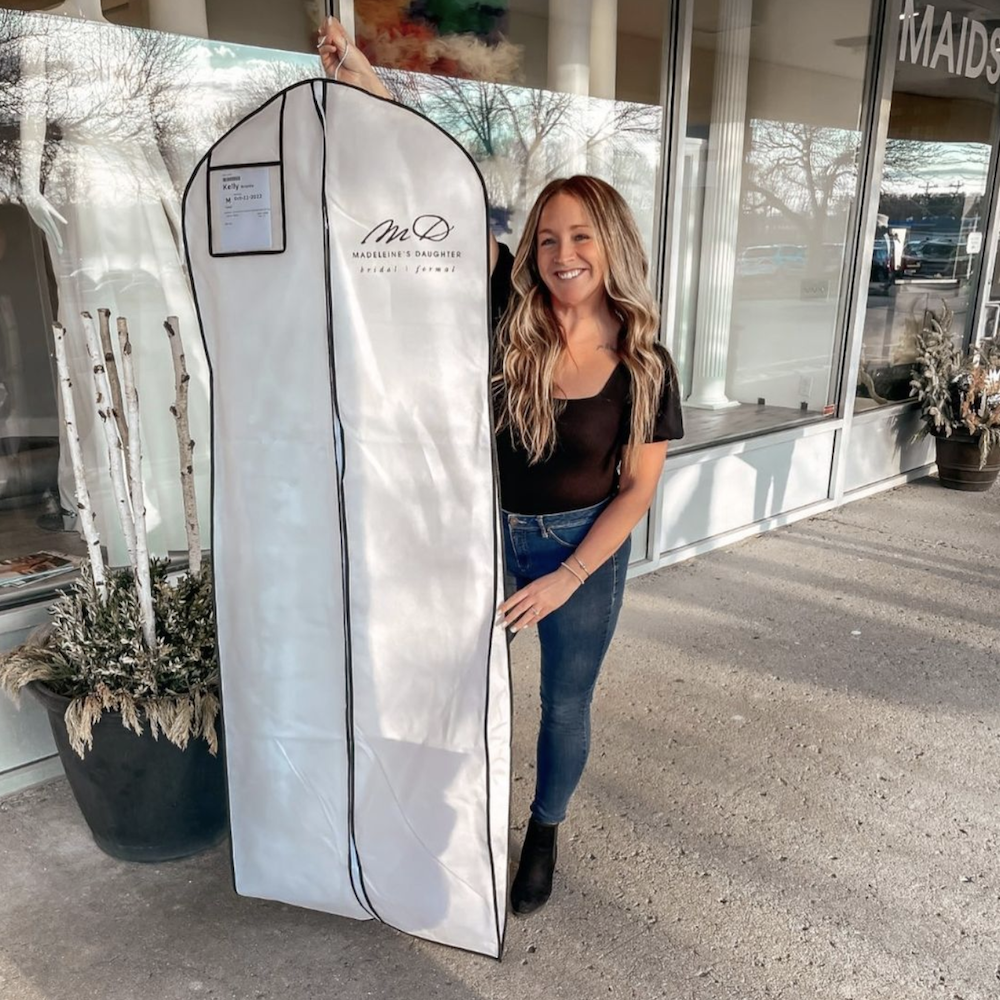 Unveiling Appointment Available for Meet Your Dress or Finishing Touches Appointments
We know that there are times when you say "Yes" to your dress, but one or two important people may not have witnessed your #madeleinesdaughtermoment. For that reason, we offer an upgrade option for both of the appointment types our brides book once their dress has arrived to our store! Let's unveil your look to your besties and relatives with bubbly! Please note, whether you upgrade your Meet Your Dress Appointment or Finishing Touches Appointment, this upgrade must be requested prior to the date of your appointment.
Price: $100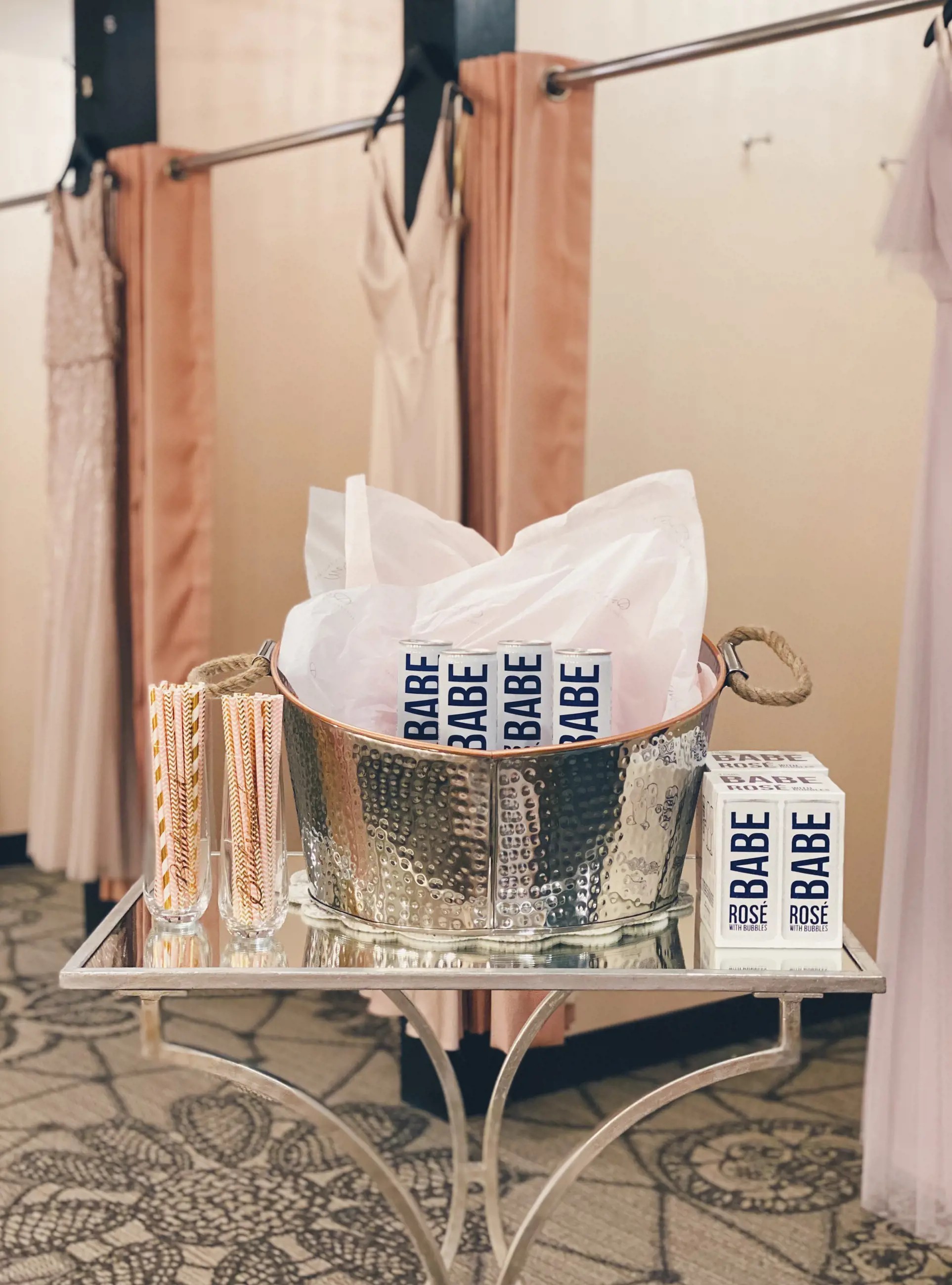 You Can Sip With Us Bridesmaids Appointment
Shopping for bridesmaid dresses is an amazing experience you get to share with your #BrideTribe. Make it memorable when you upgrade from our standard Bridesmaid Appointment to a You Can Sip With Us Bridesmaid Appointment! With this upgrade, you, your bridesmaids, and 2 additional adult guests* can rent out our entire Bridesmaids Department for 90-minutes while you work with a personal stylist to nail your wedding day vision. We'll kick this truly pampered and personalized appointment off with some BABE Sparkling Rosé chilled and waiting for you, and we suggest continuing the party at one of the great restaurants in Downtown Portsmouth after your girls say "Yes"! These appointments are offered during our regular store hours.
Price: Starting at $100
*some limitations may apply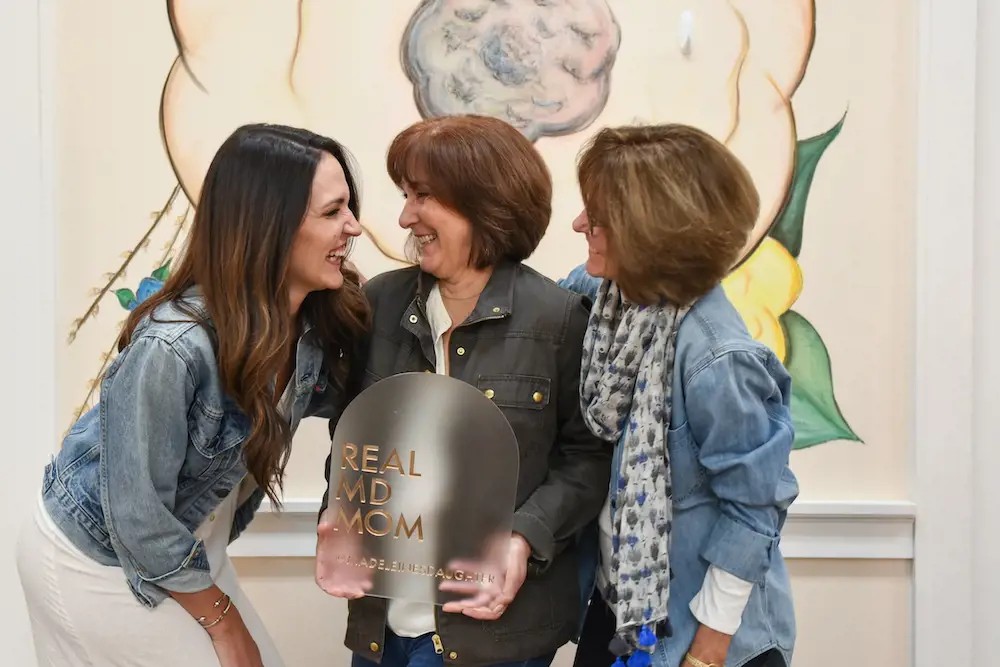 Mom-Osa! Mother of the Wedding Appointment
Let's raise a glass to the women who raised us! Whether you are the Mother of the Bride, Groom, or a matriarch figure in the couple's lives, we invite you to upgrade your shopping experience to our sweetest offering for Mom (PS: in true celebration fashion, we skip the OJ - cheers!).
Price: $100
Bros & Brews Available for Suit & Tux Measurement or Meet Your Suit Appointments
Any day can be for the boys when you schedule a Bros & Brews measurement appointment. Get your 'gents together for an appointment they'll be happy to attend, complete with a bucket of ice-cold beer, assorted bar snacks, and full control over the remote. While each groomsman is getting measured by one of our expert stylists, the rest can catch up, sip, and snack on our comfortable couch. These appointments are offered during our regular store hours.
Price: Starting at $75