gents renting from a distance
Are your groomsmen scattered across New England, or better yet across the country? That's never a problem for us!
---
Since their style will already be selected by the couple tying the knot, we are happy to guide each groomsmen through the measurement and fitting process via phone, email, or Zoom! We have made renting Suits & Tuxedos from a distance a completely seamless process. Take a peek for yourself at the simple steps below, and feel free to refer your groomsman to this page!
"Erin made the process very easy, let us be in the drivers seat. We felt really good about how me and the groomsmen will look on our wedding day!"— JEFF, #MADHANDSOME GROOM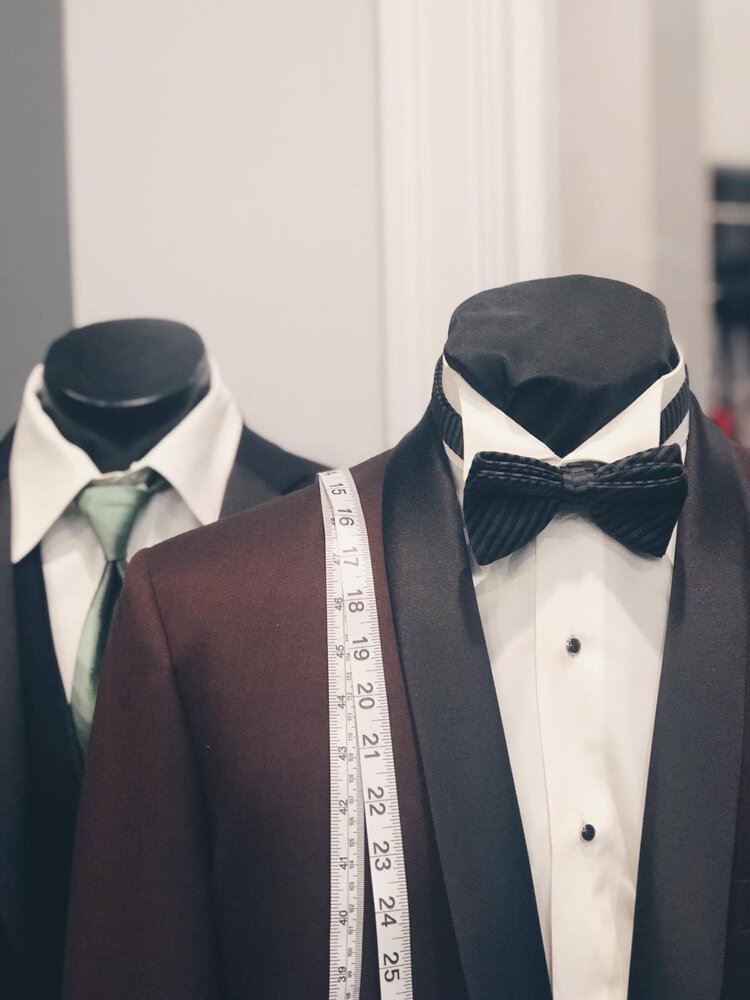 Step 1: Get Measured
There are two ways to get measured for your Suit/Tuxedo rental:
You can visit a local tailor or retail store that specializes in Suit/Tuxedo Rentals

Pro-Tip: Ask the professional measuring you to take Tuxedo measurements, regardless of if you're renting a Suit or Tuxedo through us! Rental Suits and Tuxedos require the additional measurements that are typically taken with Tuxedos to ensure you have the best fit possible.

You can have a trustworthy friend take measurements for you using our measurement guide here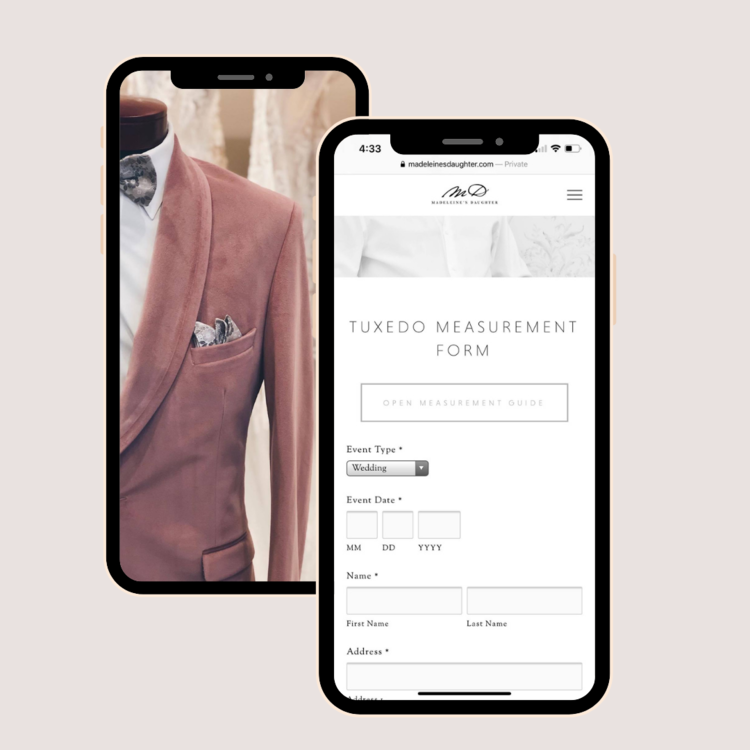 Step 2: Submit Your Measurements
After you have your list of measurements, easily submit them to us one of two ways:
Our Online Submission form
Give us a call! We'll be able to confirm on the spot your measurements look accurate, and be able to answer any questions you may have along the way.
Note: We require measurements to be submitted at least 6 weeks prior to the wear date, and the non-refundable rental deposit will be taken at the time of submission.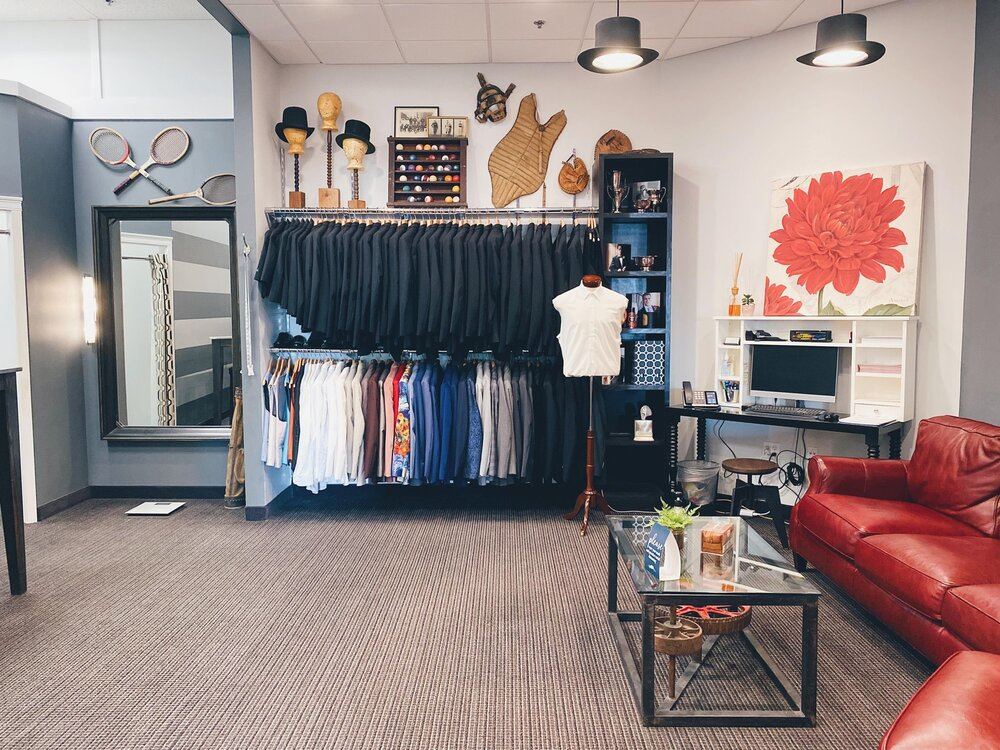 Step 3: Schedule Your Pick-Up Appointment
We receive our weekend rentals on Thursday from our manufacturer, and will contact the groom as soon as a quality check has been completed. If you're renting solo, we'll contact you directly!
We ask the groom to notify each groomsman of their rentals arrival, so that each gent can schedule their pick up.
At your pick-up appointment, we will have you try your rental on so that we can assist with any last minute hemming and answer any questions for you! If you are unable to pick up your rental, someone else can pick it up on your behalf, just keep us in the loop as to who they are.
Do you have any questions?
We'd love to help walk you through this!
Phone: (603)431-5454, Select Formal Department